100% Secure
Quality checked by SharkTemplate
Future support from the author
24/7 monitoring our marketplace
Payment available via PayPal & Credit Card.
Service Description
It's new endless jumper game. You need jump over a chasm and do not catch saws. But you need to catch coins for open new skins! Watch video preview!
Project have share function, you can put short link to share message for increase users in game.
To increase audience retention we use local notifications after 1,6 and 24 hours and after 1 week.
Game have skins, user can buy it for coins. You can easy add more skins (It's described in documentation).
For monetisation project has AdMob framework, you can easy place your ad id's.
All code in game are nice commented. Project have good program architecture.
You can change settings all of game process, it's easy, you just need to change value in settings file.
For reskin, you just need replace files in .xcassets file. It's really easy.
Project have good documentation and you can contact us for solve your problem!
Monetisation:
Requirements
For launch completed game iOS 9.0 or later.
For launch project latest Xcode version.
Report this listing
Not logged in
Other services by TapTapStudio
49.00 USD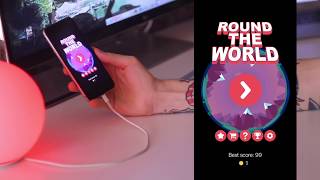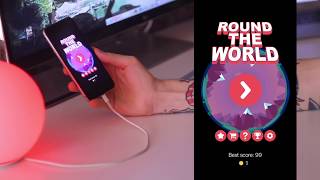 49.00 USD